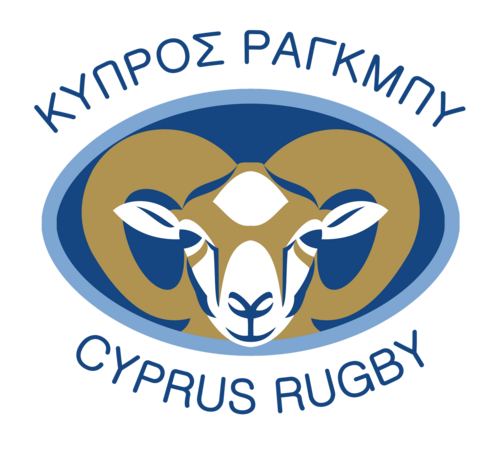 Le striscia aperta di 17 vittorie consecutive degli All Blacks? Non è nulla in confronta alla nazionale di rugby di Cipro. I mufloni (come sono soprannominati) se non ci siamo persi qualcosa sono arrivati a 22 vittorie consecutive, sebbene alcune di questi match non siano riconosciuti dall'IRB (e sebbene non giochino contro All Blacks & Company). Ora però la federazione è alla ricerca di un nuovo head coach per la nazionale. Nel caso qualcuno fosse interessato, riportiamo anche le indicazioni date dalla federazione con il profilo ideale del candidato e le modalità di candidatura:
Key responsibilities will include:
Leadership, coaching and mentoring of the National Senior XV squad.
Creating a competitive playing and coaching environment.
Provision of technical input to all aspects of coaching.
Selection of teams to compete in "Rugby Europe" (FIRA AER)and associated competitions.
Identify potential players for the National Senior XV and other representative teams.
Develop a key relationship with the Director of Rugby to ensure implementation of higher level playing and coaching strategies.
Plan, implement and review specialist coaching requirements for the team.
Assure the highest level of performance analysis to review and preview all individual and team performances, including wherever possible opposition teams.
Establish and develop positive relationships with all stakeholders (Committee, management and coaching staff).
Together with the CRF Director of Rugby, be responsible for the appointment of coaches or staff appointments within the National Senior XV.
Be fully committed to a programme of rugby related Continuous Personal Development (CPD).
Be an ambassador for, and promote the best interests of, the CRF at all times.
Qualifications and experience:
Applicants must have an outstanding knowledge of the 15-a-side game with playing experience at a higher level being beneficial; experience of leading and coaching a team at a high performance level and possess a highly developed personal coaching philosophy.
Minimum coaching level required – IRB Level 2 or equivalent, IRB Level 3 desirable.
Knowledge of the CRF and its operations is desirable.
The successful candidate should have exceptional leadership abilities combined with passion, confidence and a proven track record of performance coaching.
Time requirements
The candidate must be available for minimum 24 days per season broken down as follows:
2 Home games (Cyprus) = 8 days
2 Away games = 8 days
4 Training sessions in the UK = 4 days
Minimum 2 trips to Cyprus to evaluate on island players = 4 days
Remuneration Package:
All applicants must note that this is not a paid position, travel and accommodation expenses covered ONLY.
Closing date for applications is July 15th 2014.
Candidates must submit a CV within the deadline, outlining and documenting their qualifications and experience to the following email: secretary@cyprus-rugby.com
L'articolo Cipro: la nazionale con più vittorie consecutive cerca allenatore sembra essere il primo su On Rugby.